1, 2, 3, and 5, 6, 7 and 1, 2, 3, and 5, 6, 7. The words had been repeated so many times I would be reciting them in my sleep.

It was at least 35 degrees and I was in a tiny room that contained one ineffective fan and nine other people, all attempting to master the basic steps of salsa. I was in the town of Viñales, one of the first stops on my tour of Western Cuba, and even though it was only a few days into the trip, I was already completely in love with Cuba.
Manchester to Havana
The trip had begun three days earlier at the ridiculous time of 3.30am when I and nine other bleary-eyed strangers met at Manchester Airport.
We had all been invited by Intrepid, a small group adventure tour company, to experience one of their tours. We were flying to Havana via Amsterdam with KLM.
Although not a direct flight, it's worth considering KLM as a flight option for Cuba. The flight to Amsterdam is short, it's easy to connect through, the legroom is in line with all the other major carriers and the food is the best I've had on any airline. The biggest advantage though is that for midlands and northern travellers, you can travel from a local airport.
The flight passed quickly and we arrived in Havana on time. After a brief panic that all our luggage was still sat at Amsterdam airport, plus another hour stood in the queue for foreign exchange, two hours after landing, we met our local guide Alexis and finally boarded our bus to Havana. Having expected a basic minibus, I was happily surprised to discover we had a proper coach with the luxury of air conditioning!
Aside from the crazy heat, the first thing that hit me was the amount of colour, mainly coming from the wide range of classic cars on the roads. We were staying in Old Havana, in the heart of the city and a network of narrow, cobbled streets. It's a city of contrasts with beautiful new and restored buildings alongside others that are old and crumbling and a constant reminder of Havana's past.
Casa accommodation in Cuba
Although there are lots of hotels in Cuba, on our trip we were staying in casas, a word used to describe accommodation offered by Cuban families. Over recent years, Cuban's have been allowed to apply for a licence to rent out rooms in their homes to tourists. It's a great system that allows the local people to earn money and visitors to experience life in a Cuban home.
We were given a warm welcome on arrival and we were all pleasantly surprised by the standard of the accommodation. It wasn't luxurious but it was clean, comfortable with the unexpected bonus of air conditioning and this applied to all our accommodation throughout the trip.
Exploring Old Havana
Cuba is a country that is slowly changing and as part of that, the government are allowing more people to start up their own business. This has led to a vast improvement in the number and the quality of restaurants on offer and we had a fantastic first dining experience as we ate on a roof terrace overlooking the estuary and Havana Fort.
The following morning, we took a walking tour of the Havana where we learnt more about the country and its history. This was followed by a visit to the Camera Obscura, a clever optical device that reflects the outside view of Havana onto a huge disc inside the building, giving you a live 360-degree view of the city. The outside roof terrace also gives a beautiful view of the Plaza Vieja and the cityscape of Havana.
Two nights in Vinales
The next stop on our tour was the town of Viñales and the location of our first salsa class!
Viñales is a small, rural town made up of brightly coloured buildings with wide, quiet roads featuring the odd classic car and the more traditional horse and cart. To comply with building regulations, all houses are just one storey high, ensuring wherever you are in the town, you have a great view of the beautiful fields and hills of the surrounding valley which is home to coffee and tobacco farms. A walking tour of Viñales with one of the local residents included a visit to both farms and gave us an insight into the production of two of Cuba's most valuable commodities. The walk was followed by our introduction to salsa class which involved lots of laughter and really emphasised the various levels of dancing ability!
Although there were a variety of restaurants in Viñales, we spent our two evenings dining outside of town at different restaurants that had gorgeous views overlooking the valley. As a vegetarian, I had been warned not to expect much in terms of food but so far it had been fantastic. There was always at least one option available and all the restaurants were very accommodating.
On our return to town, we got the chance to practice our salsa moves a bit more. Music and dancing is at the heart of Cuban culture and in Viñales, the centrepiece for this is the town square. Music plays and people gather to dance and socialise and everyone is welcome to join in. It was a great fun and out of all the places we visited, Viñales was my favourite place in Cuba.
Vinales to Cienfuegos
Cienfuegos was the next stop on our tour but to get there we had a long day of driving ahead of us. Vinales to Cienfuegos is a 450km journey. This might sound a lot but on our coach journeys, our guide took the time to talk to us about Cuba, the way of life and its history. He was very engaging and encouraged us to ask as many questions as we wanted. These drives were our opportunity to get a real insight into Cuba and time passed quickly on all our coach journeys.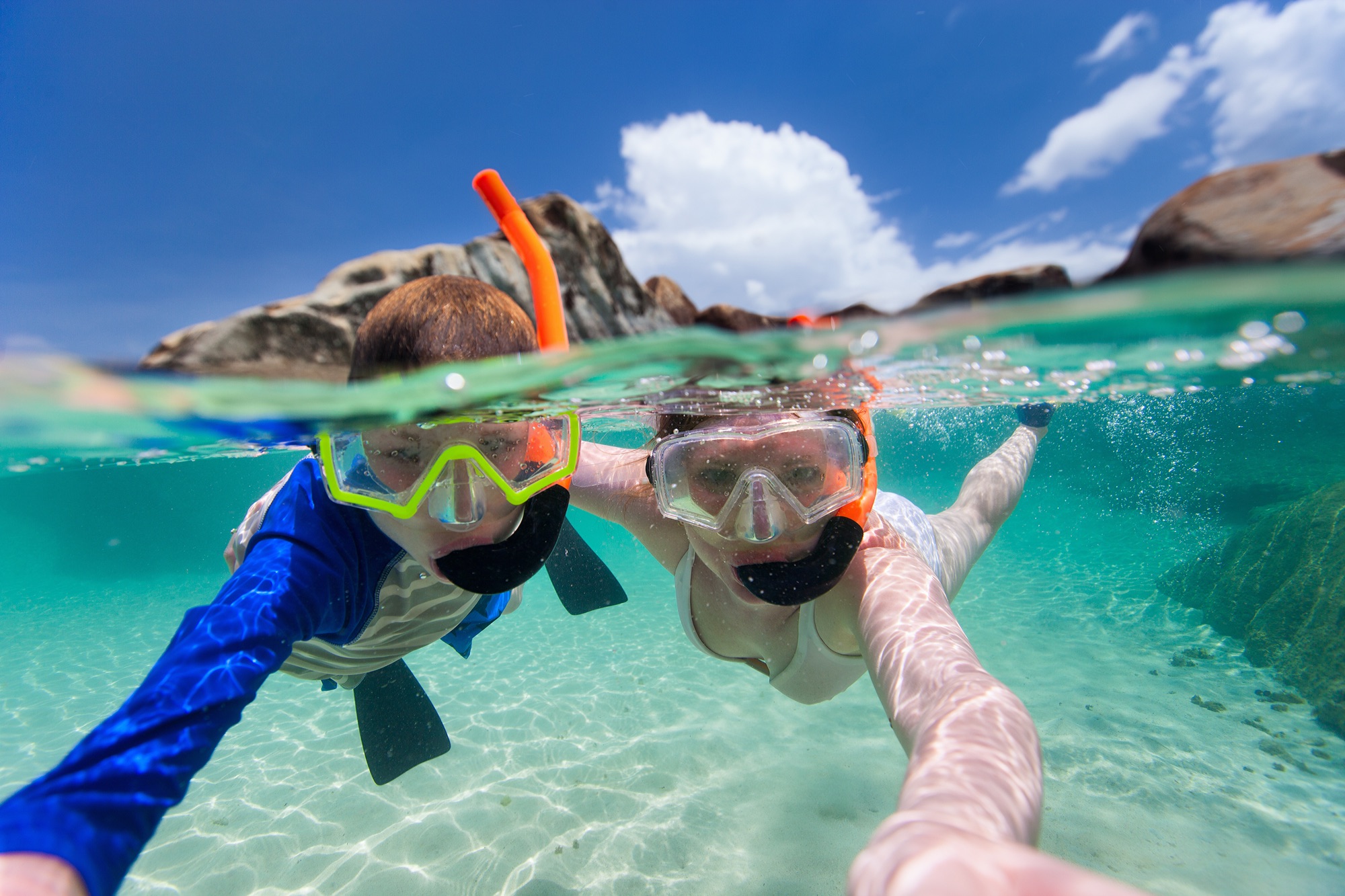 Our first main stop of the day was at the Bay of Pigs and the Playa Giron Museum. This museum is a historical recollection of the Bay of Pigs invasion when more than a 1000 Cuban exiles – backed by the USA – failed in their attempt to invade Cuba and overthrow Fidel Castro's government. It was an interesting exhibit and highlighted the difficulties that Cuba had faced in its complicated past.
From here the road took us along the beautiful coastline towards Cienfuegos. We had time for a brief stop and a swim before we finished our journey in the late afternoon. By the time we reached the city, the black clouds that had been approaching were above us and a full-blown thunderstorm was underway which continued for the rest of the evening.
Exploring Cienfuegos
The following morning, the storm had cleared and we got some free time to explore Cienfuegos.
The main street was a colourful, bustling, pedestrianised row of shops with a lovely atmosphere. Before we travelled, we had been told it can be difficult to get hold of the simple products and items we take for granted and if we wanted to, we could take toiletries to leave as tips for the families we stayed with.
Alexis had also been telling us more about this as well as how expensive things are in Cuba and going into the shops and seeing this for ourselves really made you appreciate how fortunate we are.
Travelling to Trinidad, Cuba
From Cienfuegos, we drove to the city of Trinidad, a UNESCO World Heritage Site. We were told that the layout of Trinidad was designed to confuse pirates so when they came ashore they would find it difficult to get back to their ship.
The result is a beautifully preserved network of cobbled streets and brightly coloured buildings with the lovely Plaza Mayor at its centre. We'd learnt by now that every Cuban town and city had its own version of a town square at its heart and Trinidad is no exception. Leading in and out of the square is a wide cobbled staircase which in the evening is roped off and used as an entertainment venue with a live band and dance floor.
About 10km from the city is Playa Ancon, the local beach. Although it doesn't have the picturesque white sand that most people think of when they imagine the Caribbean, the ocean is pure turquoise and it's a great place to spend a couple of hours. There are a handful of hotels on the Playa Ancon beach but the atmosphere is much better in the city and I was glad that we were staying in Trinidad itself rather than on the beach.
A day exploring Trinidad
We had a free day in Trinidad and aside from the beach, other activities included catamaran trips, hikes to the local waterfall and horse riding. Although they all sounded fun, a few of us decided to stay in town and explore the city a little more.
The main streets in Trinidad are lined with market stalls so it was a chance to do some souvenir shopping. On my previous travels, this has been a far from enjoyable experience as every stall vendor hassles and pressures you and it normally involves bartering which I find difficult. Trinidad couldn't have been more different.
Everything was individually priced, the stallholders were friendly but left you free to browse and quite often when you bought something, they threw in a free gift as well. It was a completely different experience and one I wish that was more common in other countries!
After our shopping, we were in desperate need of some air conditioning so we paid a visit to the Iberostar Hotel bar. It is beautifully designed, fitting right in with the architecture of the city and for anyone that wants to stay in a hotel in Trinidad rather than a casa, this would be my recommendation.
Our time in Trinidad passed quickly and our final evening was spent on the steps of Plaza Mayor enjoying the music and attempting to improve our salsa skills!
Che Guevara Mausoleum
Our final full day was to be spent travelling back to Havana but this included a slight detour to the town of Santa Clara so we could visit the Che Guevara Mausoleum.
Wherever you go in Cuba, you will see the world-famous picture of Guevara and the Santa Clara Mausoleum is both a memorial plus a permanent home to his remains. As you approach, it's impossible to miss the imposing bronze statue of Guevara that towers over the Mausoleum and overlooks the city.
In the Mausoleum itself, a star marks the casing on the wall that holds his remains and an eternal flame flickers in his memory. As you leave the Mausoleum you enter a small museum about detailing his life. Over the week we had learnt lots about Guevara and Cuban history and although there is no disputing the importance of his place in the country's history, he had committed some terrible acts and I had mixed feelings about the memorial.
Havana classic car tour
Our last afternoon was something we had all been looking forward to as back in Havana, we were booked on a classic car tour of the city. The clouds were building up again but this didn't dampen the excitement as we saw the three classic convertibles waiting for us.
If you only have a short time in Havana, this is the thing to do. It's a brilliant way of seeing a large part of the city in a short space of time and to travel in one of the classic cars that Cuba is famous for is a unique experience. Unfortunately, our tour was cut a little short as the storm blew in. But we reached our final destination – the 5* Hotel Nacional de Cuba – just before the heavens opened and we were treated to views of the most spectacular thunderstorm over the ocean from the hotel cocktail bar. It was a dramatic and memorable end to the trip.
Seeing the real Cuba
Lots of people say they want to visit Cuba so they can see it before it changes and then book two weeks at an all-inclusive resort. There's nothing wrong with that but places like Varadero are purpose built resorts that will be the same whether you go now or in 5 or 10 years' time.
If you want to see the real Cuba then you need to explore beyond the beaches and it's only then you can really appreciate what a beautiful, interesting and captivating country Cuba really is.
Intrepid tour review
When I received the invitation for the trip I was really excited, not just because I was getting to visit Cuba but also because it was the chance to travel with Intrepid. Their tagline is Real Life Experiences and this sums them up perfectly.
The tour itself was fantastic but having a Cuban guide really made the trip. Alexis was outstanding and by having local leaders, you get a real insight into the country and its people that you just can't get in any other way.
If you want five-star accommodation, luxury travel and fancy food then Intrepid isn't for you. If you want to truly experience a country, seeing both the highlights and travelling off the beaten track, then a small group adventure with Intrepid is a perfect choice.